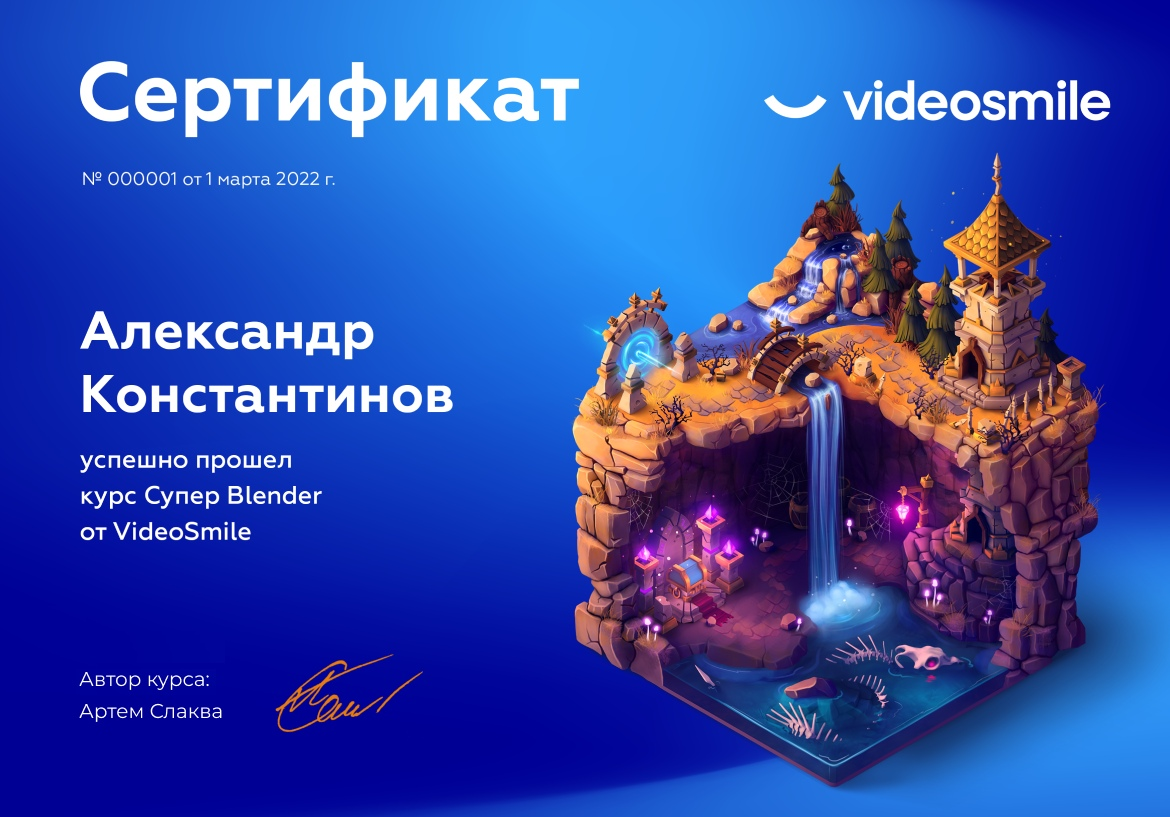 Release year : 2022
Producer : VideoSmile
Manufacturer's website : https://cloudlessons.ru/v/415/
Author : Artyom Slavva
Duration : 16:16:49
Handout type : Video tutorial
Language : Russian
Description : From scratch, master Blender – the most popular 3D program.
Learn how to create 3D graphics for movies, games and start your career in computer graphics.
The course is suitable for beginners and experienced professionals.
01 Introduction to Blender
02 Blender and CG basics
03 Modeling
04 Lighting
05 Texturing
06 Roasting
07 Animation
08 Import_export assets
09 Create a wheel model